Fairbury High School
Class Of 1978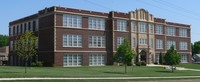 In Memory
Douglas Dux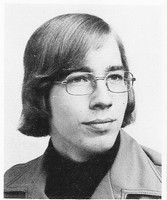 Doug was a wonderful friend to many in our class. Those who attended grade school with Doug will never forget the "Electro Thinker" that he helped build for a Science Fair. Although quiet at times, Doug never hesitated to help a fellow classmate in need.
After high school Doug went on to graduate from the University of Nebraska - Lincoln (1982) with a degree in mechanical engineering. He was working at Bryan Memorial Hospital and was taking Pre-Med classes at the time of his death. He had been accepted to attend college in Omaha to become a medical doctor.
Unfortuneately, Doug's life ended way too soon when he lost his life in a tragic car accident that he and his wife, Linda were in.
Doug was survived by this wife Linda, his mother Florence and his father who passed six years ago. He was also survived by his sisters Patrica Gaston and Kathleen Dux of Lincoln and brother Timothy of Fairbury.