Fairbury High School
Class Of 1978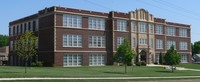 In Memory
Nancy Luehring (Hoffmeyer)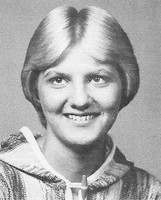 Nancy Sue Hoffmeyer, 48, of Hebron, Neb., died May 7, 2009, after a long and courageous battle with cancer.
Survivors include her husband, Dan; daughters, Katie Guenther and husband, Paul of North Platte, Ashley Houtwed of Sidney; grandson, Gradyn Guenther of North Platte; step-son and daughter-in-law, Nathan and Margo Hoffmeyer of Twin Falls, Idaho; step-daughter and son-in-law, Erin and Jason Zulkoski of Lincoln; step-grandson, Shane McMichael of Twin Falls; parents, Gilbert and Carolyn Luehring of Fairbury; brother and sister-in-law, Bruce and Anita Luehring of Derby, Kan.; sisters, Shari Luehring, Lori and Scott Muller, all of Lincoln; nieces and nephews, Heather and Ely Fletcher, Joshua Muller and Megan Cadek, Holy Luehring, Jordan Muller; great-niece, Madison Muller.
Services were held May 11, at Bethany Lutheran Church in Ruskin with the Rev. Evelyn Phillips officiating. Cremation. Memorials to the American Cancer Society and Bethany Lutheran Church, Ruskin. Burial was in the Hebron City Cemetery, Hebron. Price Funeral Home, Hebron, service.