Fairbury High School
Class Of 1978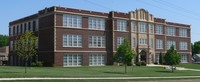 In Memory
Doug Friesen VIEW PROFILE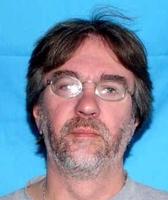 Douglas D. Friesen, 60, of Fairbury, NE passed away March 5, 2019. He was born November 25, 1958 to Dwaine & Vernadine (Nichols) Friesen in Beatrice, NE.
Doug had two great loves in his life, his wife Paula and motorcycle riding. He was a master of two wheels; however, mastering those two wheels resulted in the first of his many scars. Accidents, surgeries and personal losses built a resolve in Doug to persevere and live no matter what. His faith, his friends and his motorcycle were the things that steadied him during those hard times. He is at rest now, no worries, no pain and no more hardships.
He is survived by his father Dwaine Friesen, brother Ed (Peg) all of Fairbury, sister Sherre (Don) Whitton of Langley, OK, nephew Jake (Alicia) Friesen of Fairbury, nieces Sarah (Dan) Corstange of New York, NY, Meg (J.D.) Prater of Santa Cruz, CA, great niece Micah Friesen & great nephews Isaac Corstange & Jude Prater, mother-in-law Darlene Pierce of Fairbury, brother-in-law Mark Pierce & nephew Trevor both of Council Bluffs, IA, niece Haley of Holstein, NE, niece Molli (Kyle) of Omaha, great nieces Jemma, Brady Violet, Lina & Carly, special friend Sue Holle and a host of friends.
Doug is preceded in death by wife Paula (Pierce), son Connor and mother Vernadine, father-in-law Jim Pierce & nephew Max Pierce.
A Memorial service will be held Saturday March 16, 2019 at 10:00 at Gerdes-Meyer Funeral Home in Fairbury with cookies & coffee following the service. Memorials have been established to the St. Luke's Cardiac Transplant Program in Kansas City. Cremation has taken place. A guest book is available to sign at the Funeral Home. Burial will be at a later date.
https://www.gerdesmeyerfh.com/obituary/douglas-friesen?fh_id=13308
Click here to see Doug's last Profile entry.