Fairbury High School
Class Of 1978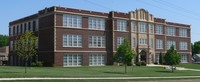 Message Forum
06/26/13 04:38 PM
#6918

Opie...

Good point!

Well you remember when Sarge and Bill S had bad milk?? LOL
07/01/13 02:13 PM
#6919

Hi Cindy R. I know I`m late but I have a check in the mail for you today we just foundout that we can come and the card I got said to have it sent but June 20 but things was not going so good at the time and now things have changed and we can come. God bless you:)
07/02/13 12:14 AM
#6920

Tina, glad to hear you are able to make the reunion...I will be watching for your letter in the mail..Excited to see everyone..

Opie and Terry, I think everyone would love to hear stories about Sargey...He always acts so sweet and innocent..We know deep down it is all show..

Matt, no tell me what the hell am I getting into..Don''t I ever use my head?? I was thinking that since I am being ever so nice to host the party on Friday that make people like me better so there wouldn't be any TP...You know there are other classmates that live in Fairbury...Maybe they would like a treat from the mob....Sharing is a good thing!!

Weeks are going by fast folks and I'm looking forward to seeing many of you...I wish the temps would stay like they are this week in the 80's..That would be perfect...

Hope you all have a wonderful week...
07/03/13 09:02 AM
#6921

Would you let me know when ya get it? This mail is funny but not in a good way here.
07/06/13 08:25 AM
#6922

I hope everyone survived the 4th and had a wonderful celebration...The weather has been great here, but it is starting to warm up...Just in time for the reunion..LOL...Was really hoping the 80 degree weather would hang on till then..Oh well, I think we can have fun even if it is hot...:0)

I see Sarge has been posting pics. on FB...The guy is still celebrating his 60th birthday!! Looks like he is having the time of his life...:0)

Tina, I recieved your letter in the mail yesterday, along with some others..So now I will need to put it all in the bank for future use..According to this class website we have a record amount of classmates coming to the reunion..Some of which have never been to a reunion..I'm so happy to hear this...It's going to be a great weekend!!

Well, I guess a womens work is never done, so I best get busy!!

Have a great weekend!!
07/08/13 04:11 PM
#6923

A huge thank you goes out to Opie and Sarge for taking care of the mix up on the class website..You guys are the best!! Now, its your job, classmates to get on and let us know if you will be attending and what events you will be there for...The sooner the better!! I hope you all are coming!! The more the merrier!!

Thanks again guys...I know I owe you big time!!

Cindy
07/09/13 07:12 AM
#6924

We will be there the 26th. and 27th. and the 27th will be my b-day:) What mix up I never noticed one cause I`m not on much?
07/09/13 09:47 PM
#6925

Tina it was a mix up on the website..You wouldn't of probably noticed it...Everything is planned same and the website it fixed thanks to Opie and Sarge...Thank you to Matt for bringing it to my attention..
07/15/13 12:47 PM
#6926

Happy Monday to you all!! We got a little shower through the night on Saturday...We really could use a bunch of rain right now with the 90-100 degrees temps we have been having..I hope it cools down a bit for the reunion...Keep your fingers crossed...

Speaking of the reunion...Things are moving along as planned...Time is a ticking...I can't wait!! It will be so nice to see you all..It has been 5 years since I have seen some of you..That is to long..:0)

Sarge had mentioned before how so very important it is for you classmates to update your profile...It is so nice to have mailing and e-mail addresses at hand if they need to send something out..So if you haven't done it yet, please do so..

Well I guess I best go look through my lists of things to do...Really I have more than one list..LOL..That is how I roll, plus if I don't write it down, I would probably forget about it...So if everything doesn't run smoothly reunion weekend, just know I probably forgot to jot it down..

Hope you all have a wonderful week...

Take Care
07/15/13 09:21 PM
#6927

Hi Cindy, nothing ever changes with me. I`m getting things ready to go and I`ll even have some things that I`ve made set up there at Crystil to sale if I can:)
07/26/13 05:00 PM
#6928

It's reunion time folks! See you soon.
07/28/13 06:14 PM
#6929

I want to tell everyone THANK-YOU so very much for the weekend.
07/29/13 12:52 AM
#6930

Thanks to the 35th committee for a great weekend. Great food and drinks And best of all our great friends classmates. Already looking forward to 2018 the 40th reunion. Reserve me a rocking chair......Jeff
07/30/13 06:19 PM
#6931

I want to thank everyone for the good time that I had. Jeff brought up something Friday night that hit home with me and Saturday at the picnic I talked to him about and said that ya got Sarge to thank for me coming to the 30th cause I felt like no one wanted me around, but i`ve learned I was wrong and will be happy to see everyone again in 5 yrs.:) Thank-you all :)May GOD BLESS YOU ALL
11/25/14 05:58 PM
#6932

Happy Birthday Doug F and many more and may GOD bless you Tina
01/11/15 10:39 PM
#6933

Only 3 years away from the big 40 reunion
01/12/15 08:19 AM
#6934

It will be nice to see ya all again, but thats the only time I`ll be in Faibury cause my daughter don`t want me around. And Ted says I may be by myself. He has several VA appointments as of late and they sent him to a retna dr. and he had a shot in his left eye to stop the bleeding and has to go back in Feb. but I`m not staying in the room with him cause it really bugs me to see him hurt like that, we didn`t know what to expect..
02/24/18 06:44 PM
#6935

j Just going over the lost Mates, it makes me sad. be safe and grateful for what we have
06/03/18 12:24 PM
#6936

Hi Everyone. I will be at the 40th. Hope to see people I haven't seen since graduation. I had a bad accident last year and am lucky to still be alive. So I thought I better start catching up before its to late.
06/04/18 10:11 AM
#6937

Hey, Kim, so glad to hear that you will be coming to the 40th. It will be awesome to see our classmates. Also good to hear that you made it through a horrific experience. You are right, life is short and I say we should all live it to the fullest each day as we never know what tomorrow brings!! See you soon. LaVon
07/14/18 08:37 PM
#6938

Jeff and I are looking forward to seeing everyone. We are very sorry to hear of all of the classmates that have passed. Your families are all in our thoughts and prayers. See you all on the 27th!
07/26/18 11:07 AM
#6939

Good Morning Mates!! The weekend of the 40th reunion is approaching fast...Hard to believe it has been that long ago when we graduated from FHS..What wonderful memories I have from those days..

Unfortunately, I will not be able to attend our reunion. This will be the first reunion I have missed since the beginning..The reason being that I won't be attending is, that this spring my husband, Jerry (Big Jer) was diagnosed with Cancer. He is taking treatments not to cure it, but to buy him some time. So with taking treatments his immune system is totally zapped.. He can't be out amongst a lot of people because of germs. Since I am his Caretaker (don't know that I'm that good at it but I try) I am not able to be around a lot of people as well, because if I bring something home, #1 he would get it and #2 I don't want to be the one to give him any other sickness..Plus, I just want to spend each and every moment with the man that I love, my husband, my best friend..So I won't be able to see any of you this time but, my plans are to be at the next reunion..God willing.. Cancer Sucks!!!

This is what I want you all to do for me...Have the time of your lives this weekend...Enjoy each other, talking of old times, rekindling old friendships, and even making new friendships..Life is so short make the best of it!! Oh and if you all would post lots and lots of pictures, so I can see your beautiful faces and feel like I'm right there with you that would be great!!!...I miss you all so much...

Love and Hugs to each and everyone of you...

Cindy
07/27/18 09:33 AM
#6940

Cindy, thinking of you and letting you know you will be truly missed at this reunion. You and your family are in my thoughts and prayers. Will send pictures so that you can enjoy the reunion too!!

LaVon
07/27/18 11:09 AM
#6941

Good morning class of 1978! It's been forever since I posted on here and I appologize for the absense. First I'd like to wish Cindy and Big Jer the very best. You are like family to us and when you hurt, we hurt. Please know that we're there for you and just a phone call away. Heck, I'll be the first to toast to Big Jer!

Kim, it's going to be great seeing you. I know you had a horrible experience with a crash and we're happy that you're here with us. Heck, you'll be the second person I toast to.

Jeff, do you remember all those football games we had growing up. Yes, we'll need to talk about them. I still think you cheated!!!

And to our deceased classmates... you ALL are missed but you'll never be forgotten. We've lost way too many which is very sobering. Just a couple days ago I was on Facebook and had pictures pop up from the Total Sound reunion, 8-9 years ago. Since that time, I lost three of my best friends that were in the picture. Roe, Jeff Marcy, John aka Chief... We miss you and love you!
07/29/18 02:33 PM
#6942

Hello Class of 1978...Well the 40th reunion weekend is now done and over..This is the worst part of the reunion weekends..The memories you made this last weekend will be cherished for the rest of your lives..I hope you all had the grandest time...Last night I slept terrible...Don't know why, maybe cuz I'm getting old..So I slept in a bit later, (which made me mad cuz I have a lot to do today, tomorrow is treatment day) like 730ish..UGH..So I fly out of bed and Big Jer is sitting here probably waiting for the meds and breakfast, but doesn't say a word..So I kind of hurry around and get everything back on track..Before all this happened when I got up this morning and walked into the kitchen I carefully looked out the front windows cuz I was afraid my so called friends/classmates could of toilet papered me AGAIN..I was so happy when I seen no toilet paper in sight..Whew..Now, I got all the breakfast and meds done, so I poured me a much needed cup of coffee..Nothing better..I went out to the garage to go to the door that goes to the front porch..(That is where the Sunday paper would be)..I opened the door and about had a heart attack with balloons flying in on me...OMG..Just scared me enough that I jumped...So I look and here are balloons and a poster board that classmates had signed...So now my eyes are sweating and I go in to Big Jer and he sees it and says whatcha got? So with really sweaty eyes I read them to him..It made both of our hearts so very happy to hear from you all...You are very special to us and we will always hold you close to our hearts...Thank you all again for making my 40th class reunion memorable..You are the best..To my so called friends/toilet paper peeps/classmates thanks so much for always being there for me, even if it is with your shenanigans....Love and hugs to you all....Cindy
| | | |
| --- | --- | --- |
| | | |