Fairbury High School
Class Of 1978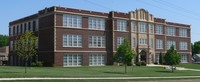 Gratitude for Troops
On behalf of John Ayers and our other classmates serving in the Armed Forces, please check out this link!
Ever wonder how to say thank you when you see a military person in uniform?

See a simple way to do it from across a room or as you are passing by.